Egg Sandwich
custom keto diet plan free
This Keto Breakfast sandwich is super simple and taste absolutely delicious! We made it using out mini dash griddle. There are so many options when it comes to making a breakfast sandwich, we decided to add cheese and bacon, although you can use any protein of your choice. Enjoy!
Recipe:
1 Egg + Splash of Heavy Whipping Cream (Makes it fluffy)
Start by cracking an egg in a cup and adding heavy cream. Mix together and pour into your griddle
While that's cooking, go ahead and make up another egg.
Start by layering your egg on your plate with cheese and bacon. Then top with your second egg patty.
Simple as that! ENJOY!
Macros: just accounts for the two eggs – add in your own "insides"
Calories: 143, Fat: 10, Carbs: 1g, Fiber: 0g (Net Carbs 1), Protein: 13g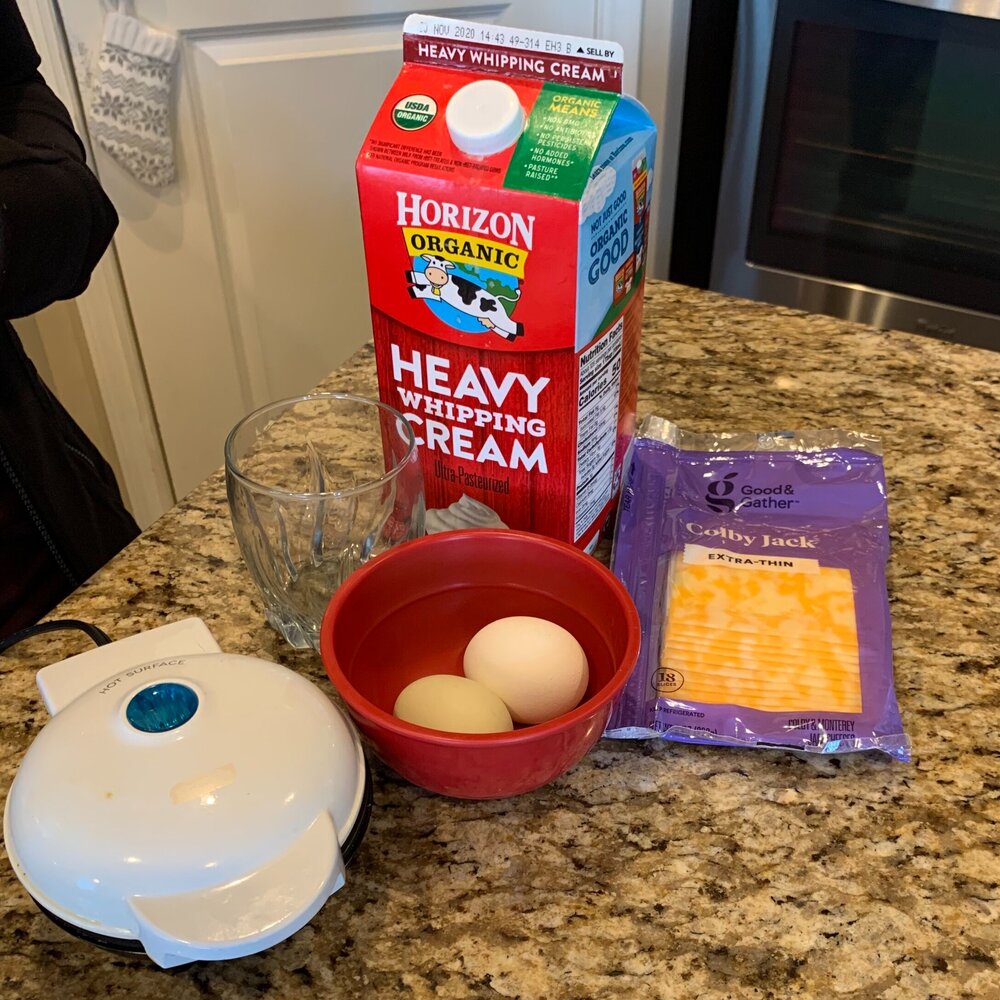 Keto Dad Tips and Tricks
Use Coconut milk or almond milk, or no milk! Skip the cheese (just add ham or bacon) to make it dairy free!

You can use sausage or ham instead of bacon

Try our White Bread chaffle also – so good with cheese and bacon!
---
Watch the Keto Boss Babe make this recipe:
Blog – Simple. Fun. Keto!
Nick Martinez
custom keto diet plan free