Is Keto Good For You?
customized keto diet plan
Different diets bring different results. But, not every diet is healthy and brings the desired results. One of the most favorable diets for losing fat, maintaining muscle mass, and improving overall health is the keto diet. Unfortunately, there is a lot of misinformation out there about the ketogenic diet. So, you might wonder is keto good for you?
The practice has proven to have many benefits for weight loss. In addition, we will explain to you why the keto diet is safe and effective and how it helps to lose weight.
What is the Keto Diet and How Does it Work?
The ketogenic diet is a low-carbohydrate (usually <10% of total calorie intake per day), high-fat diet, moderate protein diet.
Our body needs energy as a "fuel" to completely normal functions. That fuel typically comes from glucose (from carbohydrates). As a product of breaking down carbohydrates, glucose is the simplest and most accessible source of energy.
When you do not get enough carbohydrates in your body, it finds another energy source to meet its needs. The body burns fat and uses it as "fuel" when you are glucose deficient. Bringing your body into that state means that you are actually in a state known as ketosis. And that is when the weight loss process begins!
Ketosis is a condition that occurs when your body generates energy from fatty acid instead of glucose. It results from a metabolic process called ketogenesis. [1] [1]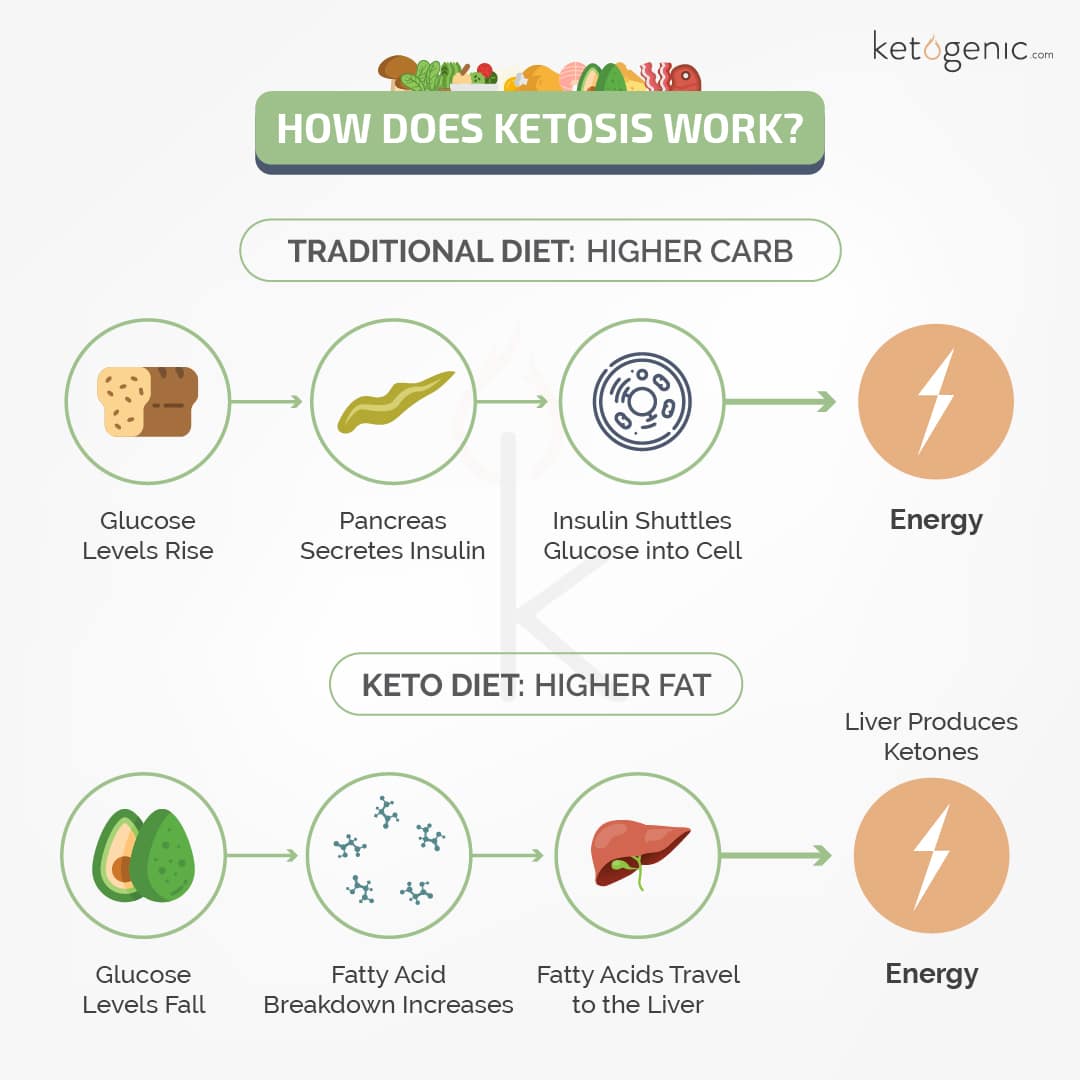 What Does the Ketogenic Diet Include?
The ketogenic diet implies a reduced intake of carbohydrates from 20 to 50g daily. Specifically, in this diet, carbohydrates are present with only 5%, proteins with 20%, and fats even to 75%. The ketogenic diet excluded sugary, high-carb foods including pasta, bread, sweets, and even some fruits and veggies.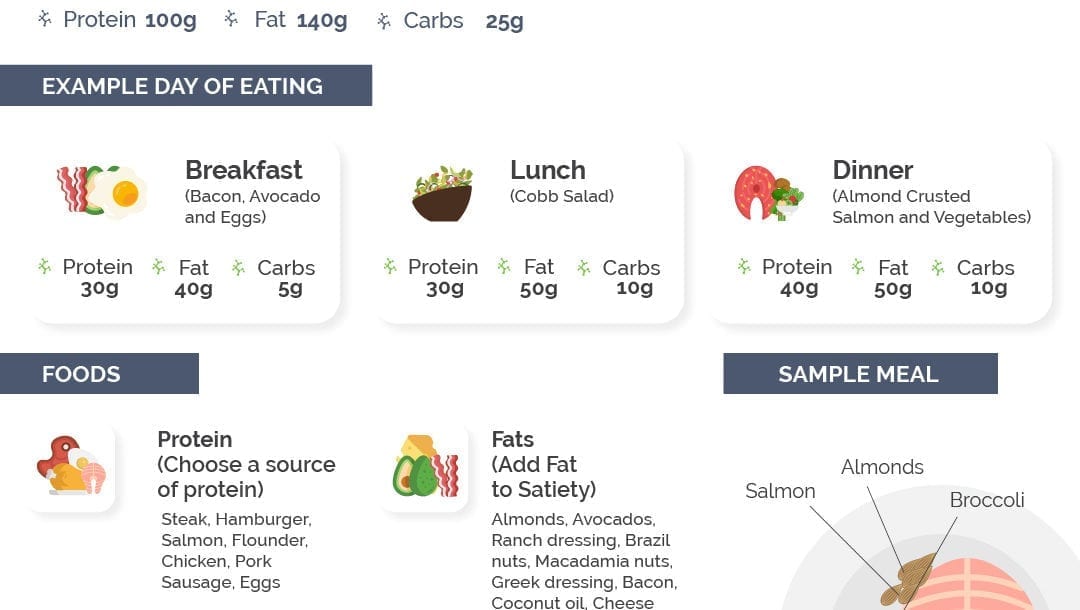 Does Your Body Need Carbs?
One of the most common arguments against the keto diet is that that it is not healthy to cut out an entire macronutrient. "Your body needs carbs to survive" is a common claim. This, however, is not true. In fact, carbs are the ONLY macronutrient that is completely unnecessary. There are essential fatty acids and essential amino acids that your body needs for survival; however, there are no essential carbohydrates.
What are the Symptoms of Ketosis?
In the first days of starting a ketogenic diet, the body faces a condition that it may not be used to. The average western dieters consume 200g+ of carbohydrates a day, so limiting that to around 20g is a drastic change for many.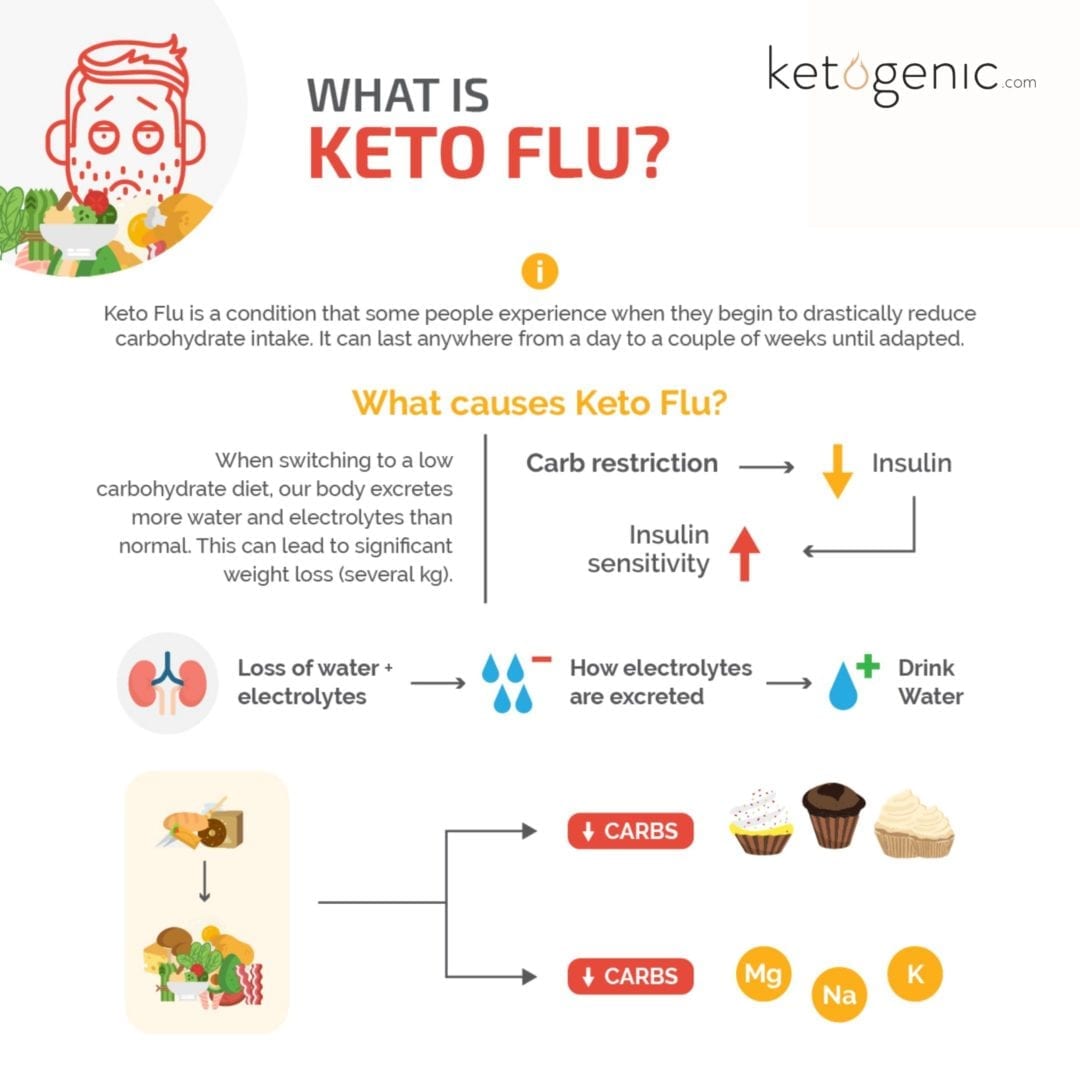 The first symptoms of ketosis may not be pleasant, especially in the first few days. Unless properly managed, you may experience what is known as the keto flu. The most common symptoms are headache, fatigue, thirst, muscle cramps, and nausea. To reduce these symptoms when starting this diet, you must drink plenty of fluids and supplement with electrolytes.
You might think, how is keto good for you if it causes symptoms like headaches and fatigue? Well, these are completely avoidable symptoms of dehydration.
When starting the ketogenic diet, you are lowering your sugar intake. This causes your insulin levels to decrease. Lower insulin levels can lead to increased excretion of electrolytes. Low levels of sodium, potassium, and magnesium can lead to the aforementioned symptoms. Simply consume plenty of electrolytes (with nutrient-dense foods and/or through supplementation) and drink plenty of water. Proper hydration is key to combating the keto flu.
What are the benefits of the Keto diet?
You know that keto can be used for weight loss but besides that, is it good for you? The answer is yes! Being in a metabolic state of ketosis has benefits beyond just dropping a few pounds. If you are consistent, the keto diet can be effective according to your goals.
Below is a list of benefits you will experience while on keto:
Did you know that research has shown that keto is beneficial for numerous diseases and conditions? Here are just a few:
Like other diets that won't happen overnight, you should be consistent with the keto diet too. However, if you are still questioning yourself, is the keto diet good for you, you will not have to worry anymore. Research shows that the ketogenic diet is a safe solution. [2] [1]
If you stick to it, you will achieve the results you are looking for. Simply stick to whole, nutrient-dense foods and you'll be on your way to weight loss, improved health, and improved overall wellbeing.
Don't be afraid anymore. Start your keto journey today!
References
2.
Dashti, H. M., Mathew, T. C., Hussein, T., Asfar, S. K., Behbahani, A., Khoursheed, M. A., Al-Sayer, H. M., Bo-Abbas, Y. Y., & Al-Zaid, N. S. (2004). Long-term effects of a ketogenic diet in obese patients. Experimental and clinical cardiology, 9(3), 200–205.
The post Is Keto Good For You? appeared first on Ketogenic.com.
Ketogenic.com
TeamKeto
customized keto diet plan